NOONBARRA AMY
(Noonbarra Dan X Noonbarra Jillaroo)
---
Noonbarra Amy is turning into a wonderful dog and has that gentle calm temperament that we strive for in the Noonbarra Kelpies.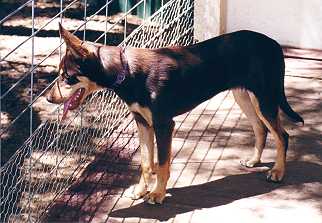 Amy watching puppies in the main puppy yard
---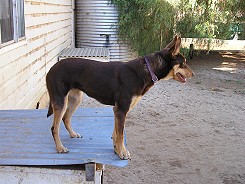 Amy on top of one of the kennels playing in one of our exercise yards.
---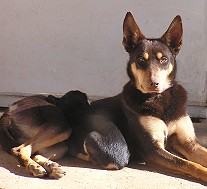 Noonbarra Amy looking after one of Noonbarra Lizzie's pups.
Amy is very good natured and doesn't mind acting as nanny for Liz.
---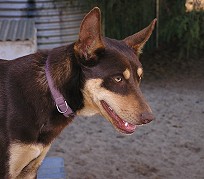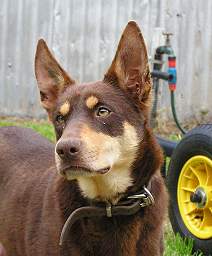 ---